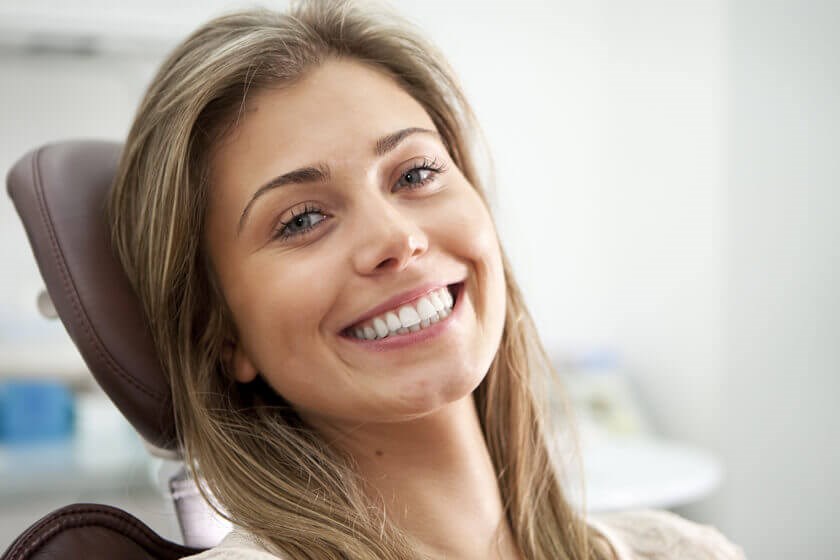 Most people desire a gorgeous smile. Professional teeth whitening is a popular cosmetic dentistry procedure with many benefits.
At-home tooth-whitening kits cannot compare to the stunning outcomes of professional teeth whitening.
Customized Sessions And Results
Usually, in aesthetic dentistry, a generalized approach does not work for every patient. Patients' desires and needs are incredibly varied. Dental specialists use their education and knowledge while examining teeth to determine the source of any stains.
Also, the dental practitioner will consider previous and future elective dentistry procedures you plan to pursue that could affect your desired outcome.
For example, it could be wise to wait before going in for new crowns and porcelain veneers. This will enable the dentist to construct crowns and veneers that match the shade of your recently whitened natural teeth.
Tooth lightening is somewhat more difficult for patients who have dental restorations. Because whitening treatments cannot erase stains on dental restorations, it may be necessary for your dentist to perform a few different techniques to guarantee that your teeth are a regular shade.
Based on this information, the dentist will create a personalized treatment plan that is appropriate for you. She or he can also determine the number of lightening sessions required to achieve your most beautiful results.
Professional-strength Lightening Products
Over-the-counter teeth whitening products usually contain a smaller amount of whitening elements compared to lightening methods utilized during dentist-performed teeth whitening.
Also, clumsy trays and irritating strips could provide uneven results and usually only lighten teeth one shade with each implementation. Before an expert teeth whitening session, individuals can select the precise shade of whiteness they want to accomplish.
At DentalWorks - Pewaukee in Pewaukee, WI, our team provides hour-long laser teeth whitening procedures using a process called ZOOM.
ZOOM features a unique gel that is administered to each tooth one by one. The patented gel is activated by a laser that goes through the tooth and brightens the dulled enamel. This process should lighten the teeth approximately six to ten shades. Most dentists recommend that men and women who receive laser whitening procedures schedule dental cleanings twice each year. This cleaning can help remove new surface stains and ensure your teeth remain healthy.
Enhanced Support
Sometimes, people who utilize drugstore teeth whitening systems may experience tooth discomfort after they use them. This may happen when the hydrogen peroxide penetrates the surface of the teeth or when use whitening kits with poorly sized strips and trays that aggravate the gums and lips. The experienced dentists at DentalWorks - Pewaukee in Pewaukee, WI take cautious steps to avoid such problems.
Throughout a ZOOM laser whitening procedure, patients' gums and lips are covered to make sure that the whitening agents are applied to only the teeth. Afterward, the dental practitioner will apply the whitening gel to every tooth. To protect the vulnerable eyes from the laser, patients receive protective glasses. Even though the procedure is pain-free for most people, a topical anesthetic may be requested to ease any anxiety or to relax the gag reflex.
Safer, Speedier Procedures
While store-bought lightening kits generally do not present health concerns for most people, repeated attempts to whiten and brighten teeth without guidance from a dental professional could create increased tooth discomfort from sensitivity to heat and cold.
Since it might take many weeks or possibly months to see noticeable effects with at-home tooth bleaching solutions, such as gels, strips, and toothpaste, sensitivity could be an issue. Specific products could fail entirely to produce a brighter smile. In-office teeth bleaching treatments are administered by dentists to make patients feel comfortable and ensure that the teeth and gums remain safe throughout the procedure.
Enduring Results
In addition to the multiple other benefits, the outcomes of professional teeth lightening treatments last much longer in comparison to at-home tooth whitening kits. At DentalWorks - Pewaukee in Pewaukee, WI, following a ZOOM teeth whitening procedure, patients receive a touch-up kit that includes the whitening gel and custom trays. These kits can be put to use every six months to help maintain the cleaner appearance of your teeth.
At DentalWorks - Pewaukee, our team recommends implementing good oral hygiene habits by always brushing and flossing whenever you eat and before bedtime.
Immediately after your treatment and for at least 24 hours, we advise patients to refrain from eating and drinking any dark-colored foods, such as tomato sauce, and beverages, such as colas. Whenever feasible, use a straw for liquids that can stain the teeth.
Improved Self-assurance and Outlook
Recently bleached teeth can produce more than a pretty smile. Patients express having elevated self-esteem following their treatment, which causes them to become increasingly outgoing and perform better in work environments and in various social situations.
In addition, research on the effects of tooth bleaching has revealed that patients with healthier gums are likely to have better mental ability in comparison to those afflicted by gum disease. Bleached teeth can also take years from your look and make you appear more youthful.
Work With The Pros to Boost Your Smile's Appeal
The positive outcomes afforded by professional teeth whitening procedures such as ZOOM laser teeth whitening and many other professional treatments are unparalleled in their capacity to noticeably alter a person's look and simultaneously increase self-assuredness. We invite you to call DentalWorks - Pewaukee and schedule a consultation with our talented Pewaukee, WI cosmetic dental practitioners, who can assist you in attaining a truly stunning smile.