Examing The Connection Between Your Gums And Your Hormones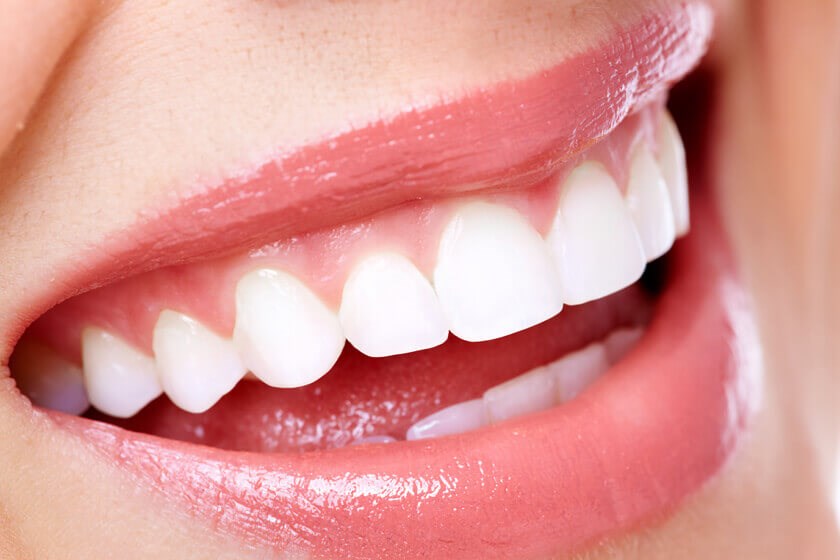 IS THERE A CONNECTION BETWEEN FEMALE HORMONES AND PERIODONTAL DISEASE?
The short answer is yes, there is a connection among female hormones (including estrogen and progesterone) and periodontal (gum) disease. Throughout the different stages of a woman's life (puberty, pregnancy, and menopause), fluctuations in hormone production can disturb your gum health. For women in Pewaukee, WI it's essential to be aware of how your hormones change your gum health and what you can do to bypass issues. In this blog by our team at DentalWorks - Pewaukee, we talk about the stages where women are prone to periodontal (gum) disease and how you can boost your oral health. Concentrating on your gum health can allow you to avoid issues like loose teeth and a receding gumline caused by gingivitis and periodontitis (the two stages of gum disease). If you have any questions regarding your oral health, please call our dental practice in Pewaukee, WI to arrange an oral health consultation and examination with our experienced dental team.
WHEN WOMEN ARE PRONE TO HORMONAL CHANGES
It is during three main stages of life when a woman's hormones fluctuate significantly and negatively impact her oral health. These are puberty, pregnancy, and menopause. Using synthetic hormone-based birth control methods may also affect your gum health. Knowing when to anticipate gum sensitivity and inflammation may allow you to worry less if you notice your gums are red or bleeding at specific instances. However, you should report all worries to our dental team in Pewaukee, WI so they can determine if your symptoms are the result of hormone changes or periodontal (gum) disease.
BIRTH CONTROL-RELATED GUM RISKS
Hormone-based birth control for women (typically, taken as an injection or daily pill) may affect your gum health. The synthetic hormones used to prevent pregnancy can lead to inflammation in your gums and temporomandibular joint (TMJ). Tell your dentist about any medications you are taking and talk to your prescribing doctor about trying different medications if your current birth control is making your gums tender, swollen, or bleed easily.
MENOPAUSE GUM PROBLEMS
During perimenopause and menopause, most women notice physical changes when their hormone production decreases. One common complaint during this period is a dry mouth. Less saliva production means less debris and plaque are cleaned away naturally throughout the day, which can increase your risk of gum disease. If you have a dry mouth, make sure you are drinking more water and rinse with a mouthwash formulated to help with dry mouth.
PUBERTY GUM SENSITIVITY
At the start of puberty and during the teenage years, women experience a surge in hormone production. This could cause elevated blood flow to the gum tissue, which leads to red, tender, and inflamed gums. Sensitivity in your gums might continue to be a concern for a few days prior to a woman's period has started as a side effect of premenstrual syndrome (more commonly known as PMS).
PREGNANCY GINGIVITIS
Like the start of puberty, when a woman is pregnancy there is a change in hormone activity. High levels of progesterone, especially during the last six months, put women at higher risk of gingivitis, which is the earliest stage of gum disease.
WHAT CAN I DO TO IMPROVE MY GUM HEALTH?
When you notice problems with your gums are related to your menstrual cycle or other hormone fluctuations, there are many ways to help improve your gum health. It starts with a good routine at home with daily brushing and flossing plus bi-annual visits to a dentist's office in Pewaukee, WI for oral health examinations and professional cleanings. If you're still concerned about gum problems, speak to your dentist so they can provide personalized recommendations.
TALK TO YOUR DENTIST
If you have concerns about the health of your gums or you want to make sure you are brushing and flossing correctly, speak to your dentist in Pewaukee, WI. Be sure to tell your dentist about any medications or supplements you are taking, as well as any medical conditions or general health concerns.
BI-ANNUAL PROFESSIONAL DENTAL CLEANINGS
Although brushing and flossing at home every day is incredibly important, a professional cleaning removes buildup in hard-to-reach areas. During your cleaning, a dental hygienist uses special tools to carefully remove hardened areas of plaque and tartar without damaging your enamel.
BRUSHING YOUR TEETH AND GUMS
Using a soft-bristled brush, gently brush your teeth and gums twice a day at home. Brushing to clear away plaque, tartar, and bacteria that can lead to gingivitis. Massaging your gums with the toothbrush can help to boost blood circulation in the tissue, which will make them stronger and healthier.
DAILY FLOSSING
Whether you choose to floss before or after brushing your teeth, make sure you are flossing once a day or more. If you haven't flossed in a while, your gums may be a little sore and bleed at first; however, your gums will be much healthier in the long run and less tender.
ORAL HEALTH EXAMINATIONS
In order to stop gum problems early, schedule an oral health examination once a year. When problems like gingivitis are caught early, you have less invasive treatment options, like scaling and root planing (SRP) therapy, rather than periodontal surgery.
AT EVERY LIFE STAGE, KEEP YOUR GUMS HEALTHY
At every age, make sure your gums are strong and healthy. Schedule a dental examination at a dentist in Pewaukee, WI to make sure you don't have periodontal (gum) disease. If you are looking for a great team of dental professionals who offer gum treatments like scaling and root planing (SRP) therapy plus periodontal surgery, contact DentalWorks - Pewaukee to schedule an appointment. We are always happy to help new patients boost their oral health, so they can have a beautiful, healthy smile.