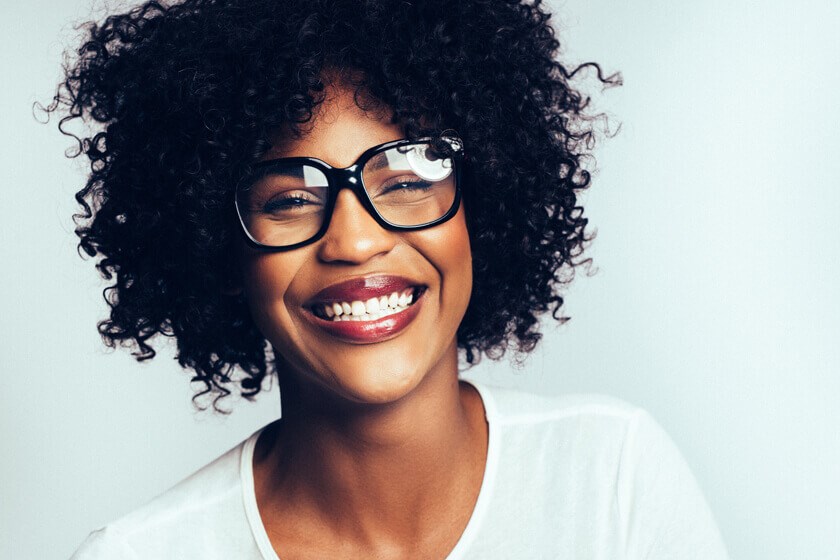 WHO IS A CANDIDATE FOR INVISALIGN TREATMENT?
Though even, beautiful teeth are more sought after than ever, conventional metal braces are being used less and less frequently. Ever since Invisalign was born, people have been contacting their orthodontists in Pewaukee, WI to learn more about this revolutionary process that can provide an even, gorgeous smile. Unlike clunky metal braces, Invisalign works with clear, removable trays that slowly move your teeth into correct alignment. The newest Invisalign system is wonderful for all the older-teen and adult residents of Pewaukee, WI who don't want braces, which they feel could detract from their image or professional demeanor. Our excellent group of dental professionals at DentalWorks - Pewaukee offer Invisalign as an effective treatment for individuals who want a more uniform smile without the indiscreetness of traditional braces.
SHOULD I GET INVISALIGN TREATMENT?
Invisalign therapy is an excellent selection for adults or older teens who have their permanent teeth and would like to fix a mild misalignment. Invisalign is suggested by dental practitioners to treat many common alignment issues, such as misaligned teeth, gaps between the teeth, and crowding, as well as slight overbites, under bites, and crossbites. Many individuals choose Invisalign simply for the convenience and discreetness factors. Most people won't even realize that you're wearing them, and they can be taken out for cleaning, eating, and important occasions. Most patients favor Invisalign over conventional braces, since they are transparent, comfortable, and nearly invisible.
WILL INVISALIGN TREATMENT CORRECT OVERBITES?
While Invisalign can help with mild to moderate crooked teeth, it is not recommended for severe issues, such as a pronounced overbite or extra-wide gaps. Your dental practitioner in Pewaukee, WI will evaluate your teeth to determine if Invisalign is the ideal option for you. It's equally essential to keep in mind that treating your teeth with Invisalign requires being accountable with the aligners. Patients need to use them most of the time (no less than 20 hours every day), and you must also be quite careful with where you store them. If you can't keep tabs on the aligners or have to get new ones often, your treatment could get more Expensive, which could hinder your results. Unlike traditional braces that are worn for your whole treatment, Invisalign needs more work on your part. You need to remember to wear the aligners as often as possible. Neglecting to wear your aligners will delay your progress because your teeth will take longer to shift into their new locations. If you are unwilling to commit to the time and maintenance involved with Invisalign, you may want to consider different options.
EXACTLY HOW DOES INVISALIGN TREATMENT WORK?
Before you start your Invisalign treatment, digital molds of your teeth will need to be created. These molds will be used to create your primary set of aligners. The aligners might be done for your top and/or bottom teeth, depending on your requirements. Every couple of weeks, you will need to replace your aligners with new ones. This will gradually shift your teeth into the correct places. Your orthodontist will periodically take new digital imaging of your teeth to observe your progress and help make new sets of aligners. If you want to get the absolute most out of your treatment, you must use the aligners as often as possible, only taking them out to eat and brush your teeth.
WILL I HAVE ONGOING UPKEEP AND MAINTENANCE OF INVISALIGN TREATMENT?
Unlike with traditional braces, the upkeep with Invisalign is relatively simple. You don't have to fret about rubber bands or the pain connected to tightening brackets and wires. Brushing and flossing are simple. You simply remove the aligners to obtain unobstructed access to your teeth. More benefits of Invisalign include eating everything you like and being able to remove them for important occasions. Because your meals will never come into contact with the aligners, they can't be harmed. However, you should clean your mouth and aligners before putting them back in. Patients will need to see their dental practitioner every few weeks to monitor how their teeth are progressing. Your dental practitioner will ask if you've had any difficulties with your current aligners and determine if your teeth are ready for their following set. It is very important to follow your physician's advice and not use one set of aligners longer than necessary or attempt to bypass a set, since this will affect your outcome and may stretch out your Invisalign treatment period.
HOW LONG DO I HAVE TO WEAR INVISALIGN?
Each person's treatment plan is slightly different, so the period of time it takes to align your teeth will vary for everyone. Multiple aspects go into the treatment time, such as the severity and kind of dental issues that need to be corrected, and the number of aligner sets it will take to receive the desired benefits. Normally, the treatment length can range from 12 – 18 months. After your initial meeting with your dentist and having your digital molds made, you will have a much clearer idea of this treatment time.
WILL I HAVE TO WEAR A RETAINER?
Once your Invisalign treatment has shifted your teeth into their appropriate positions, your gums and jawbone will need a bit of extra time to settle. Therefore, it is crucial to consistently use your retainer. Each retainer is made of the very same transparent material as Invisalign, so they are easy to wear and hardly noticeable. At first, you need to use your retainer as frequently as you wore your aligners, at least 20 hours every day. However, over time], you will transition into only wearing your retainer over night to preserve the new placement of your teeth.
LEARN MORE ABOUT GETTING INVISALIGN
To find out more information about Invisalign, feel free to contact our practice in Pewaukee, WI to schedule an appointment. We will be delighted to spend some time to providing information about the Invisalign treatment process. Our team of dental professionals at DentalWorks - Pewaukee can supply a customized Invisalign treatment program that will outline the details of how Invisalign will help you receive your best smile. The total price of your Invisalign treatment, along with an estimated treatment duration, will also be supplied during your consultation. Contact us today to find out if Invisalign is the best solution for you.